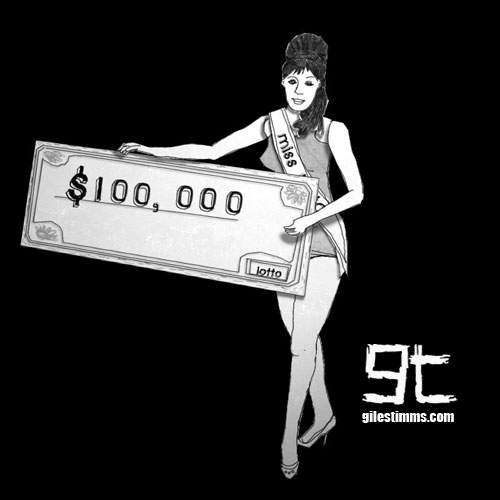 I created several of the animated sequences for 'Lucky,' a documentary that aired on HBO last month.
The documentary, by Jeffrey Blitz, aired on July 19th as part of HBO's summer of documentaries. 'Lucky' focuses on "chronicling the many, and often sobering, effects winning a big jackpot can have on a person" (Television review: 'Lucky' on HBO by the Los Angeles Times).
The above character design is Miss Lotto. She was one of the characters that never made it into the final cut. Miss Lotto is a very simple cut-out character composited and animated in After Effects. Miss Lotto was drawn in Photoshop with a Wacom, lightly textured in Photoshop, cut out and then all her girly bits were imported into After Effects.
Lucky premiered at Sundance 2010.