In 2011 I was really excited to create my first animated title sequence for the independent film, 'Let Go,' directed by Brian Jett. I also created nine animated time-lapse interstitials for the film. It was awesome working with Brian as a Director on the sequence as Brian gave me a lot of license within his vision for the sequences and his notes were very specific and spot on.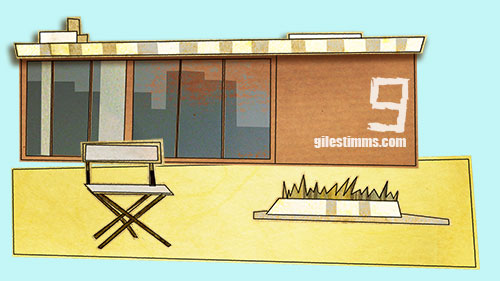 For the nine animated time-lapse interstitials, Brian wanted the following scenes, evocative of Los Angeles: Fence, Suburban, Couch, Venice Lofts, Skyline, Freeway, Hockney House in the Hills, Santa Monica Pier and Ferris Wheel, Palm Trees. The interstitials were a lot of fun to create and they also allowed me to expand my After Effects skills while incorporating the following effects: tilt-shift effect, time-lapse effect, car lights and city lights. Probably my favorite sequence is the poolside sequence that is inspired by Hockney's 'A Bigger Splash.' I went through a big Hockney phase when I started art college.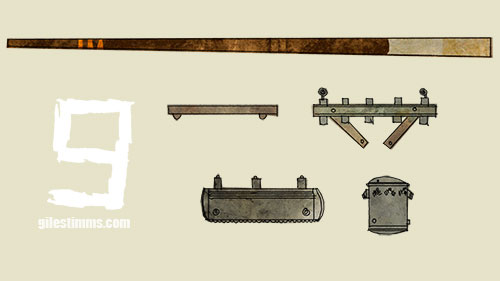 With the time-lapse LA sequences I thought I would create very detailed environments in 3D in After Effects, complete with 3D buildings. I created the Venice Loft scene this way (the first scene I created), but for all the work setting up a 3D space built up of 3D buildings I decided that flatter buildings worked just as well when creating the environments. Above is an image of some of the props I built for the time-lapse LA sequences – I created lots of 2D prop elements to add visual variety to the urban environments, including, power poles/lines, ladders, aerials, bushes, flowers, plants, cars etc.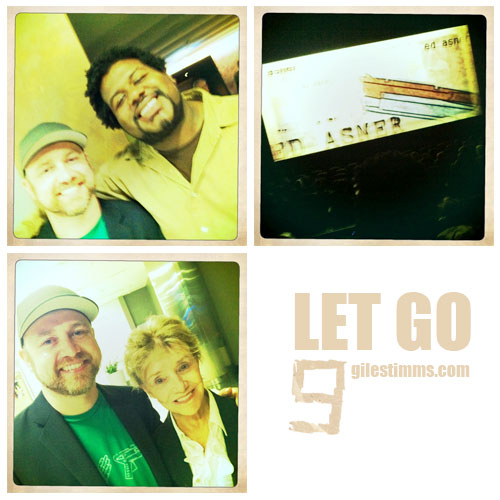 I was able to attend the première in LA last summer and met the cast and crew, including Barbara Perry (wife of legendary animator Art Babbit) and Edward 'Grapevine' Fordham (photo above).
'Let Go' is a great romantic comedy starring, David Denman (from The Office), Gillian Jacobs (from Community), Ed Asner (yes, that Ed Asner :), and Kevin Hart (comedian). It's available as a vod on both Amazon Prime and Netflix.