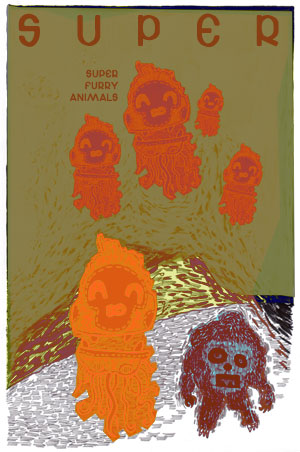 'Super,' pen and ink and photoshop. Another personal poster project for the band, Super Furry Animals.
This started off as a pen and ink drawing. However, I wasn't at all happy with the original drawing so I coloured the pen and ink image in Photoshop. As soon as I started the drawing I knew it wasn't going to turn out well…so of course it didn't.
Here's the original pen and ink drawing.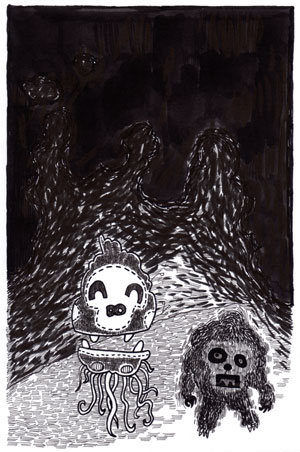 To find out more about the Super Furry Animals, visit the site, www.superfurry.com.