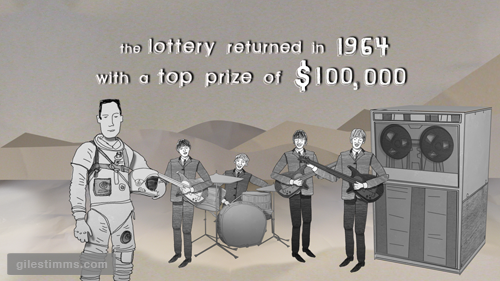 The above is a still from one of the animated sequences I illustrated and animated for Jeffrey Blitz's new documentary, Lucky. Lucky premiered at Sundance 2010. I was fortunate to work again as an animator and illustrator with Bill Barminski from Walter Robot on this production and it was also great working with Jeffrey Blitz. I found Jeffrey to be a very intelligent and challenging director. The sequences were animated in After Effects, with the illustrations drawn and colored/textured in photoshop.
The reviews of Lucky have been positive and it seems people also liked the animated sequences, as this review from Scott Weinberg testifies "with nifty animated interstitials full of interesting jackpot stats." You can read Scott's full review here:
http://www.cinematical.com/2010/01/27/sundance-review-lucky/
I'm excited to see the full film. Please leave a comment if you've seen the film and let me know what you thought, thanks.