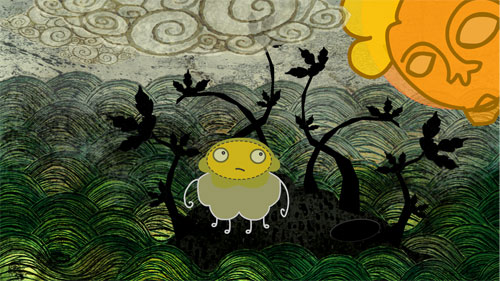 Above is a still image from my mini Flash game "Marooned." This is a point and click style game. The object of the game is to help Mr. Chip find a way off the remote island. Click on the above image to play the game.
Both music tracks in the game are by the brilliant Welsh composer Ceri Frost who I was really fortunate to be able to work with again on this project. Ceri's music is the inspiration for this mini-game.
'Marooned' was created at the UCLA Animation Workshop and was made with Photoshop and Flash. This is my first flash game :)
Thanks to Ceri Frost, Lynn Okimura and my UCLA Flash class.