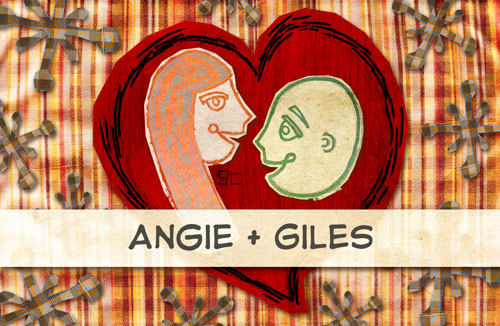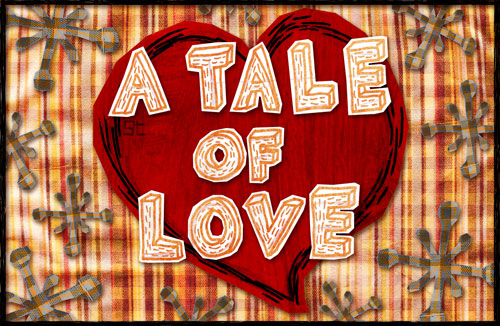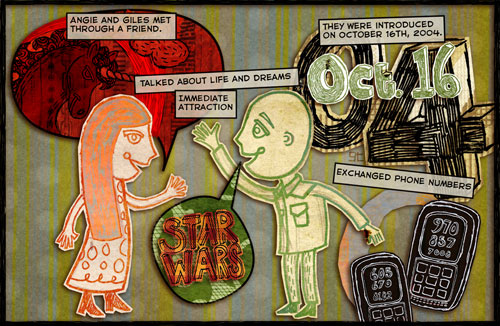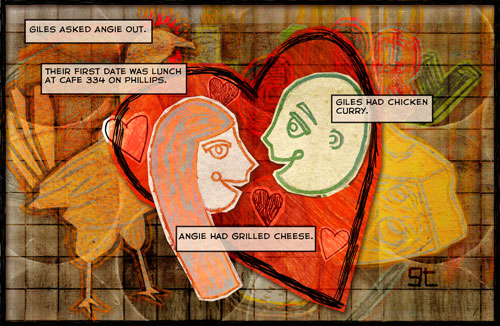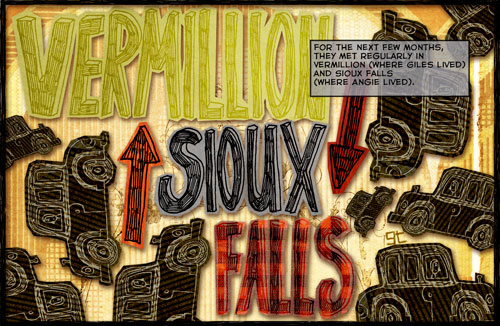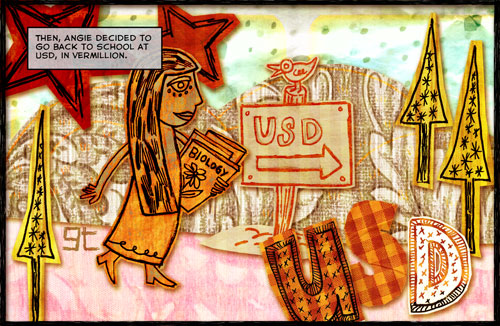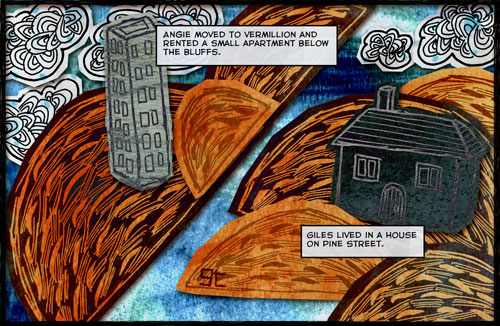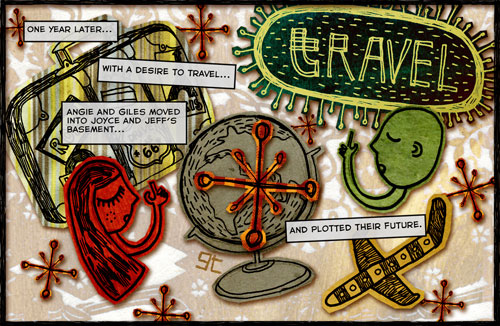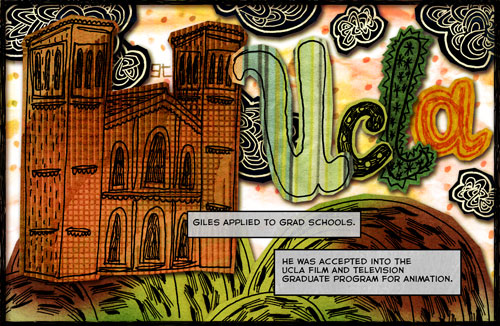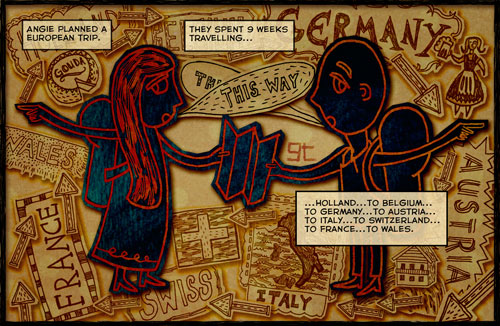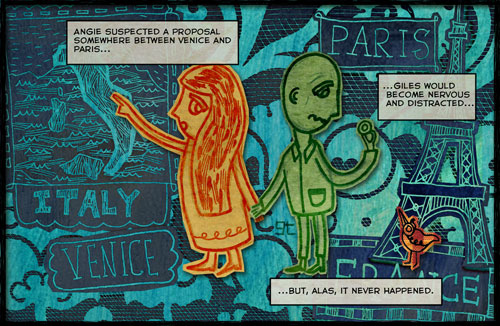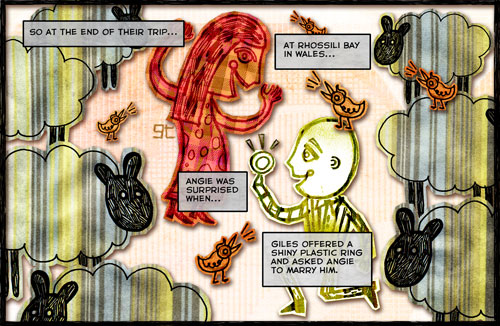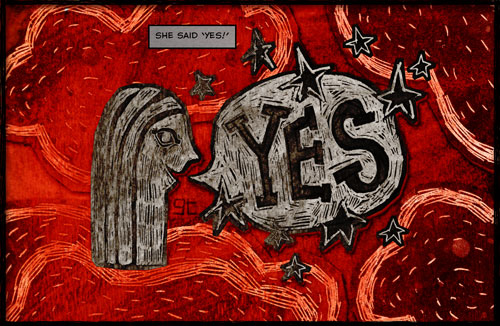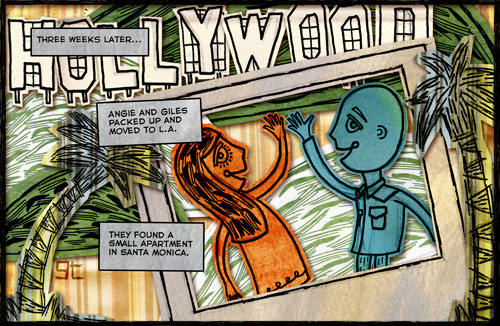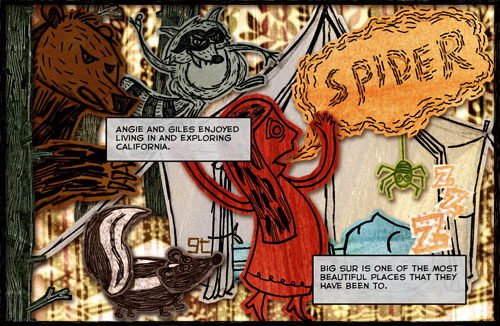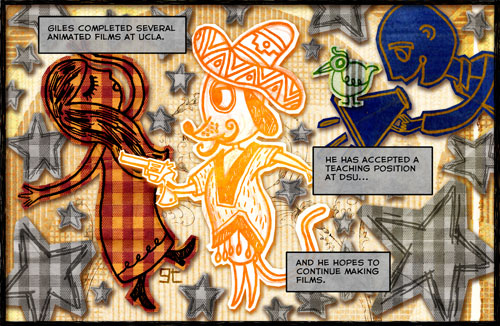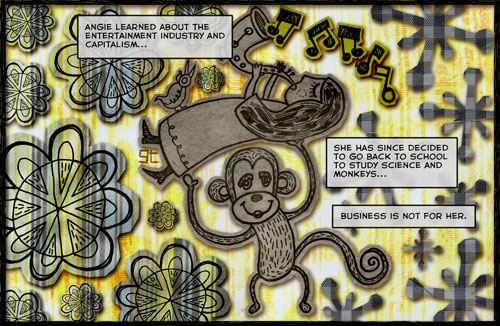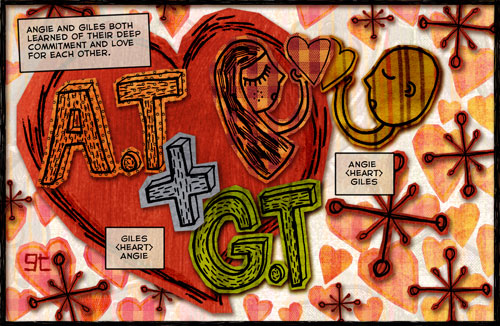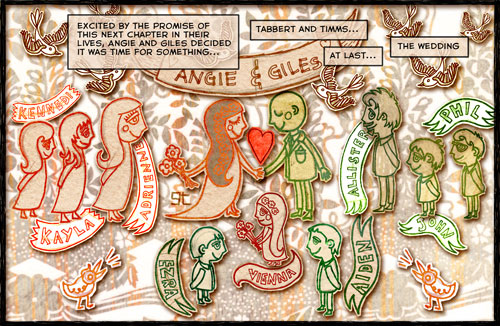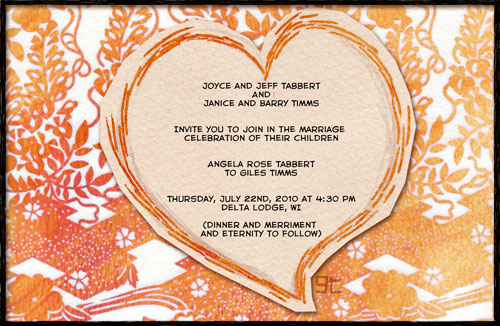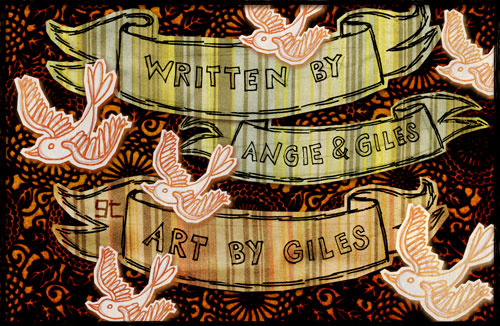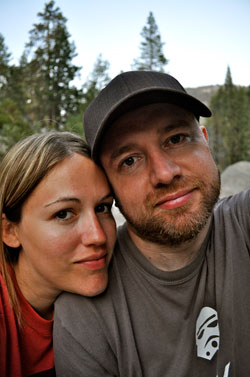 Angie and I are getting married on July 22nd, 2010 :)
The above is the comic book styled wedding invitation that I made and had printed through lulu. Hand drawn and colored in Photoshop. The illustrations for the mini comic book invitation were inspired by the work of one of my favorite illustrators, Nate Williams.
If you'd like an actual printed book of the invitation you can buy a copy on lulu: Wedding Invitation – Giles and Angie.