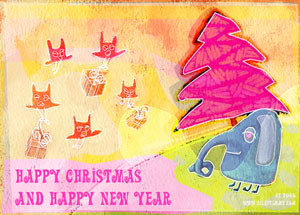 This is my Christmas Card design for this year. I began the card design with acrylic paint on watercolour paper. I haven't painted in a while so this project seemed like a good place to start.
The image below is the original acrylic painting.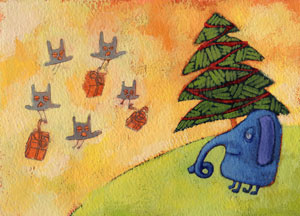 I wasn't really happy with my colours or edges in the original painting so I scanned the painting and reworked the design in Illustrator.