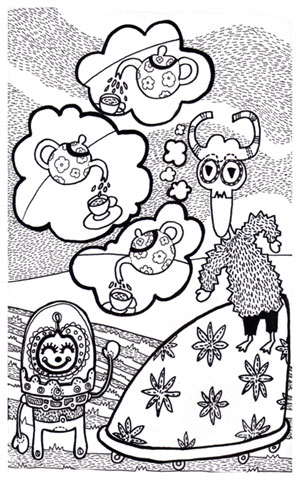 Even prickly monsters like tea…
I finally managed to enter this weeks Illustration Friday (and get something new up on my blog). I really enjoyed working in pen on the piece for 'Hello Sunshine' so I decided to create another pen and ink drawing. Instead of simply using Sakura Microns, I used pen and ink to create more line variations with different sized nibs.
This piece is 6″ x 9″ and was created with Higgins India Ink and pen, and Sakura Microns (for some of the little fiddly bits).
In the photo below, you can see my collection of nibs.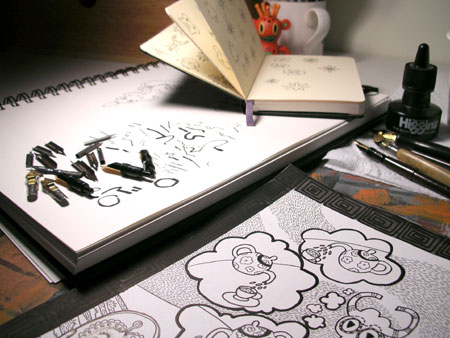 Have a good weekend.