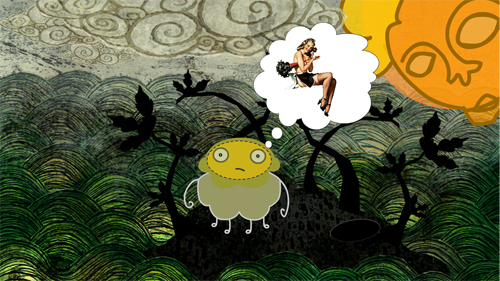 Mr. Chip Marooned is now listed on the jayisgames flash game review site. Mr. Chip was included in the 'Friday Link Dump' and described as "A short point and click adventure that rains on a beautiful audio/visual atmosphere like… well, like rain!"
To view the link dump post on jayisgames, go here:

'Mr. Chip Marooned' was created at the UCLA Animation Workshop by Giles Timms, in collaboration with the Welsh composer, Ceri Frost. The game is a point and click style mini puzzle. The object of the game is to help Mr. Chip find a way off the remote island. Both music tracks in the game are by Ceri Frost.
:)